Triptych Installation View (Excerpt)
Individual Videos: Mexico City, São Paulo, Durban, Nairobi, Dhaka and Manila
Installation Views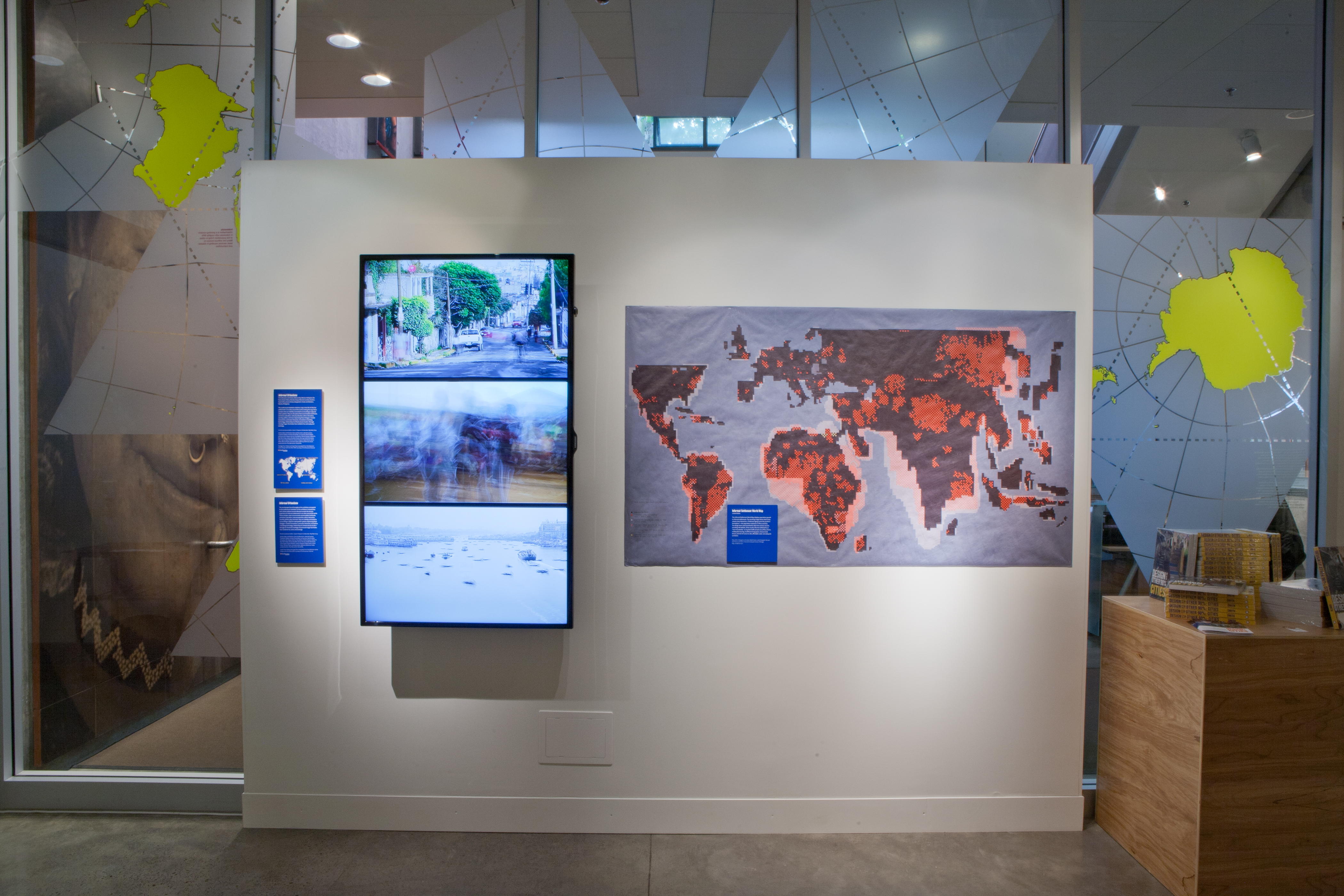 DESIGN WITH THE OTHER 90%: CITIES

This exhibition, the second in the Cooper Hewitt National Design Museum's series on humanitarian design, examines the complex issues arising from the unprecedented rate of urban growth projected to take place over the next 20 years, primarily in the informal settlements of the Global South. The exhibition explores the multidisciplinary, overlapping relationships among urban planning and design, education, social entrepreneurship, climate change, sanitation and water, migration, public health and affordable housing in these communities.
In order to provide introductory context for this exhibition, the curatorial team commissioned me to produce a multimedia installation that would engage exhibition visitors with some of the sensory experience of informal settlements. Working with footage I procured from local artists in six cities – Mexico City, São Paulo, Durban, Nairobi,
Dhaka
and Manila – I composed a three-screen video with a single, intricate soundtrack of ambient sounds that recurred throughout the exhibition. The installation is entitled
Informal Urbanisms
.
The exhibition premiered at the United Nations (pictured) and travelled to the Kemper Museum of Art in St. Louis, Missouri and the Museum of Contemporary Craft in Portland, Oregon.
Informal Urbanisms
subsequently appeared in
The City Desired
, an exhibition at
the African Centre for Cities
in Cape Town.
Click
here
to watch some of the individual videos.
Informal Urbanisms
A three-screen video installation by Cassim Shepard
Assistant Producer / Assistant Aditor: Bethany Dettmore
Audio Post-production: Paul Bercovitch, David Rife

Design with the Other 90%: CITIES
Institution: Cooper Hewitt National Design Museum
Curator: Cynthia Smith
Exhibition Design: Moorhead and Moorhead
Index:
Cities
,
Installation
,
Exhibition